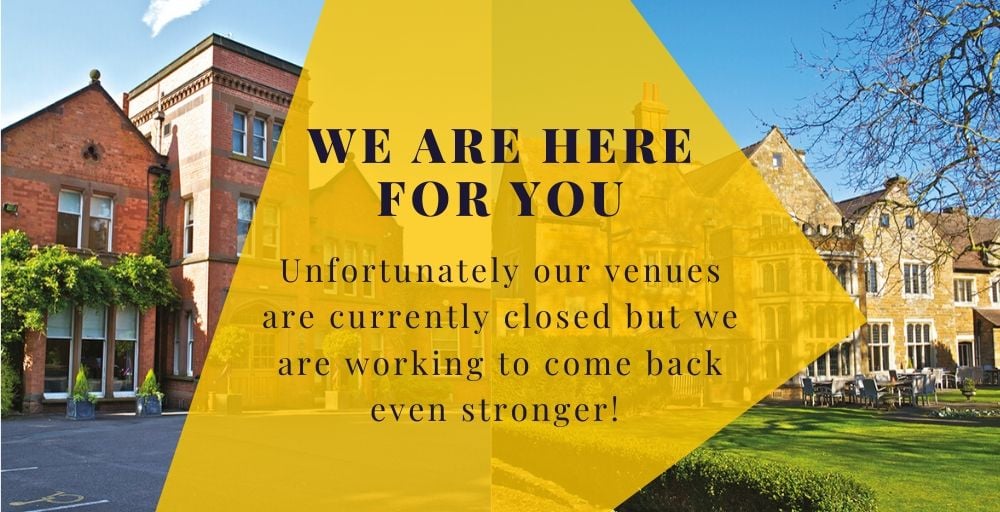 Its starting to feel like the momentum is building as we move to the next phase of the fight against Covid-19. We know that this cannot be rushed and the Government announcement at the weekend that the hospitality sector will start to return in early July feels like a positive sign.
We had no idea how this would play out when we closed Highgate House and Woodside, but we did agree some principles to guide us through the journey.
The safety of our guests and our people are paramount.
We will not make any decisions that could risk our reputation or the trust we have with our clients, suppliers, and other partners.
We will seek out the positives and find the opportunities to come back a better business.
A core of our team has worked from home to ensure proactive communications, responding to re-scheduling and changes to booked meetings and events. We are also maintaining the flow of news and content to inform and support our marketplace.
At the same time, Teamscapes Learning is developing innovative online resources which they have already started to deploy to existing clients. We can see exciting opportunities to build on this from our strong experience of developing teams and individuals.
The post Covid venue landscape is going to be new. Guest expectations and operational processes will be revolutionised, and we see this as an amazing opportunity to stand out and shine. Please read our COVID-19 Response Policy to know more about the steps we are taking to be ready to reopen as soon as possible.
Our most important asset is the quality and can-do attitude of the Sundial Team. I know that they can't wait to get back to work and wow our visitors and guests. We will be supporting and training our team in the build-up to ensure a safe environment, but we won't be losing sight of the hospitality standards of our family business.
Best of all, the rural locations, easy access, extensive space, low-rise buildings and beautiful grounds will make our venues ideal environments to bring back the daylight, fresh air and fun that everyone is yearning for.
For all guests that have a booking with us, please rest assured that our team will be in contact with you as soon as possible. We ask you to bear with us and, should you wish to contact us, please do so on info@sundialgroup.com or fill in the form on the right-hand side of this page.
During this difficult period, we would like to bring you positivity and stay connected so please make sure you're following our social media accounts.
We will come back with new ideas of how we can continue to help and serve this community which we call family.
Tim Chudley