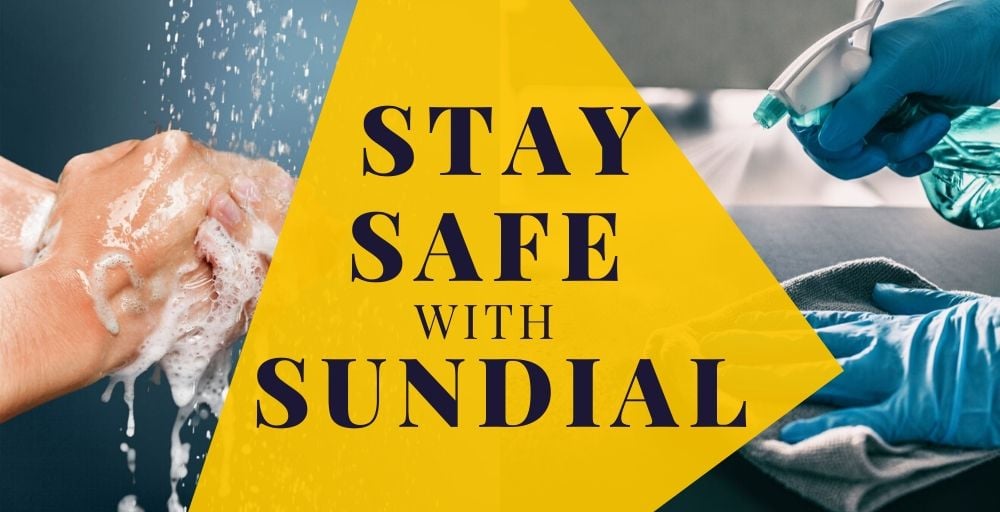 Sundial is a family business built on personal attention and caring service.
Our response to this pandemic is dynamic; we will continuously review it, following government guidelines and industry best practice. However, what will not change is that we will continue to be the same can-do people who love to look after our guests, and we will maintain the spirit of hospitality whilst ensuring a safe and relaxed environment. NHS up to date advice.
Both our venues are currently closed to adhere to government guidelines, but we did agree some principles to guide us through the journey.
The safety of our guests and our people are paramount.

We will not make any decisions that could risk our reputation or the trust we have with our clients, suppliers, and other partners.
Both our venues have been accredited with the 'Good To Go' certification by Visit England and the Safe, Clean & Legal award by Quality in Tourism
We have a core team working in our venues to ensure your visits to us are as safe and enjoyable as possible. We are also maintaining the flow of news and content to inform and support our marketplace. Both our venues have new and exciting changes including our new all-day dining menus.
At the same time, Teamscapes Learning has developed innovative online resources which they have already started to deploy to existing clients and are receiving great feedback. We can see exciting opportunities to build on this from our strong experience of developing teams and individuals.
The Covid-safe venue landscape is new. Guest expectations and operational processes have been revolutionised, and we have had an opportunity to stand out and shine. Please read our Covid response to know more about the steps we are taking.
Our most important asset is the quality and can-do attitude of the Sundial Team. We are supporting and training our team to continue to ensure a safe environment, but we won't be losing sight of the hospitality standards of our family business.
Best of all, the rural locations, easy access, extensive space, low-rise buildings and beautiful grounds have made our venues ideal environments to bring back the daylight, fresh air and fun that everyone has been yearning for.
Our team is on hand to help you with any type of booking you may have. If you need any help with your booking please email us on info@sundialgroup.com or fill in the form on the right-hand side of this page.
Tim Chudley